Bosutswe Landscapes Regional Survey: Building a Predictive GIS Model of Archaeological Sites in the African Interior
PI: Carla Klehm
Institution: Washington University in St. Louis
Co-PI: Carla Klehm
Institution: Washington University in St. Louis
Project Type: Analytics
Region: Africa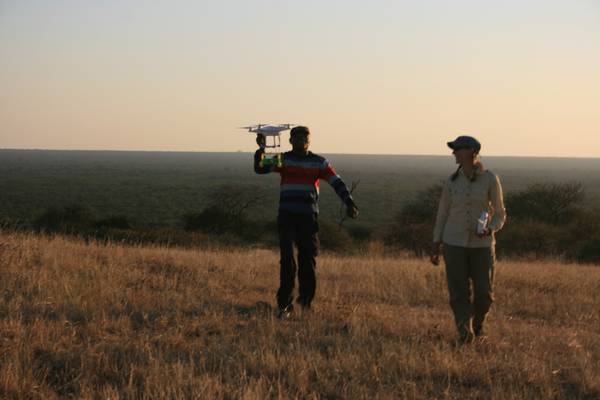 (Image credit: Mica Jones) The Bosutswe Landscapes Regional Survey (BosLand) began in 2014 to works towards a better understanding of the precolonial cities and kingdoms that arise in the African interior around the 1st millennium AD. This project focuses on building a GIS to integrate extensive, newly acquired, satellite imagery for the study region with data collected from previously collected geophysical and close-range aerial data. The project's GIS will also bring together information on sites with that on local water systems. The project also aims to develop a predictive model for sites in other nearby areas. The PI (Klehm) would like to acknowledge the DigitalGlobe Foundation for their support in the upcoming project through an Imagery Grant. The SPARC Analytics project uses, in part, previously collected survey and excavation data in 2014. To this effect, the PI would also like to acknowledge the support of East Tennessee State University (under a RDC Major Research Grant) and, jointly, the Center for Advanced Spatial Technologies at University of Arkansas and National Science Foundation (through a SPARC Fieldwork Grant). The geophysical component of this previous field research was led by Dr. Eileen Ernenwein East Tennessee State University, the aerial survey by Katie Simon at University of Arkansas, under the direction of Carla Klehm and with archaeological assistance from the University of Botswana and the National Museum of Botswana. The 2014 data were collected under Republic of Botswana Ministry of Environment, Wildlife, and Tourism Permit EWT8/36/4XXV(62).
---
Data-fusion of a multi-instrument geophysical survey of an Iron Age Iberian/Roman settlement
PI: Wendy Cegielski
Institution: Arizona State University
Co-PI: Wendy Cegielski
Institution: Arizona State University
Project Type: Analytics
Region: Mediterranean Europe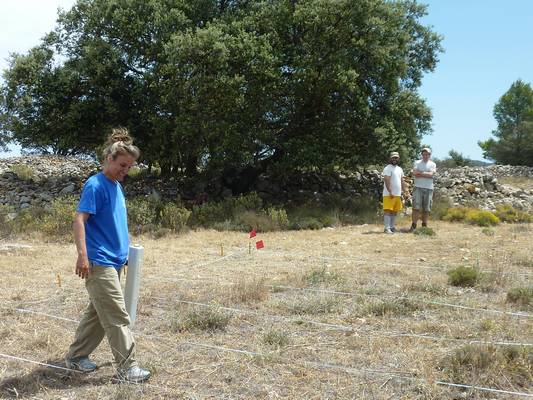 Wendy Cegielski (ASU), with co-PIs Justin Rego and Ignacio Grau-Mira will be collaborating with SPARC researchers to investigate the structure and organization of the urban, Iberian fortified settlement of Mariola in Eastern Spain. Mariola's occupation spans the 2 and 1 centuries BC, a period marking the first stage of Roman control of Eastern Iberia, before the direct implantation of Roman Towns in the 1 century AD. This project's The coPI's have collected a large, multi-instrument dataset including gradiometry data with almost full coverage of the site area supplemented by sampled conductivity and susceptibility data. The PIs will work with SPARC researchers to pursue advanced datafusion techniques and the integration of LiDAR imagery. The aim is to improve current methods for distinguishing features of interest on Iberian fortress sites, and to undertake a more elaborate analysis of the data available, to identify of household structures and other traces of the urban plan, and to interpret their incorporation of Roman and Iberian structural features. These results will be compared to the settlement plans of other Iberian fortresses in the region in order to increase our understanding of the process of Roman Imperialism in Iberia. We would like to acknowledge the University of Alicante Spain, the Museu Arqueològic Municipal in Alcoi Spain, Dr. Ignasi Grau-Mira, and the 2014 Mariola Field School as hosts and assistants with the geophysical survey. We also thank Geoscan Research and Dr. Lew Somers for technical assistance and supplies and Dr. Jay K. Johnson from the University of Mississippi for the geophysical instrumentation.
---
Identification of Coarse Earthenware Potters on Production and Consumption Sites in Charlestown, Massachusetts Using Fingerprint Biometric Identification
PI: Joseph Bagley and Jennifer Poulsen
Institution: Boston Landmarks Commission
Co-PI: Joseph Bagley and Jennifer Poulsen
Institution: Boston Landmarks Commission
Project Type: Anayltics
Region: North America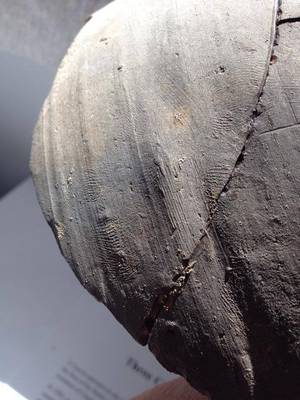 Joseph Bagley and Jennifer Poulsen of the Boston Landmarks Commission will be collaborating with SPARC researchers to use a structured light scanner to create detailed 3D models of ceramic artifacts featuring finger and hand prints from the Parker-Harris Pottery Site and Three Cranes tavern Site in Charlestown, Massachusetts. Fingerprints from redware vessels at both production and consumption sites will be analyzed. The goal of this proof-of-concept pilot project is to establish that biometric identifiers can be used to directly connect pottery from consumption sites with production sites when there is a known sale of product between production and consumption sites, tightly dated deposits that can limit association of pottery to specific potters, and there are a limited number of potters known to be producing these vessels. This project will also establish a visual reference collection of fingerprints with the potential for expansion into an automated fingerprint identification system of historic potters on both production and consumption sites in Charlestown and beyond. This type of database could establish previously-unknown associations and commercial networks of domestic redware potters across the eastern United States. With data as unique and personal as a fingerprint, the results of this analysis with bring a personal and evocative light to these significant assemblages, allowing the public to appreciate these forgotten and sometimes nameless potters through the intimate association of their hands.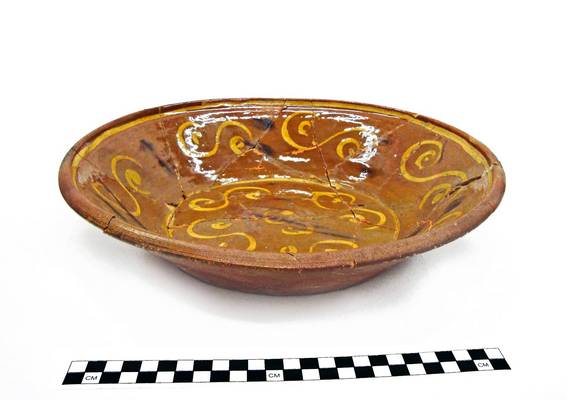 ---
Modeling Royal Architecture at Sans Souci, Haiti: 3D Scanning and Photogrammetry at a UNESCO World Heritage Site
PI: Cameron Monroe
Institution: University of California – Santa Cruz
Co-PI: Cameron Monroe
Institution: University of California – Santa Cruz
Project Type: Fieldwork
Region: Caribbean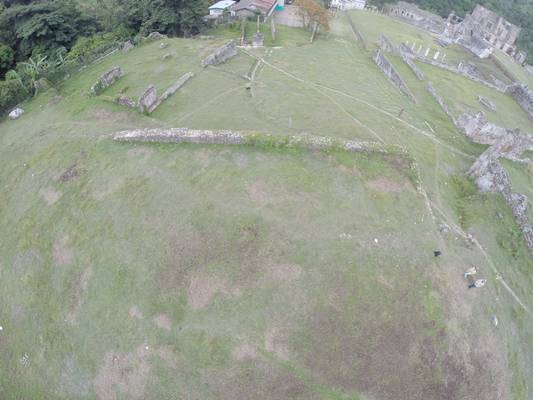 CAST researchers will be collaborating with Dr. Monroe and Mrs. Rocourt to collect new 3D scanning and photogrammetric data of the standing architecture at San Souci, Haiti to generate a high resolution architectural and topographic plan of the site. The collection of this data is crucial to the PIs examination of the architecture of power in the short-lived Kingdom of Haiti (1811-1820), which emerged in the years following the Haitian Revolution. The new project builds on an earlier program of geophysical survey centered on the main palace, and supports the completion of the preliminary study of the site, generating baseline data with which to begin to ask broader questions about the organization of space at this important and under-studied site, and the social dynamics expressed and created by the spatial arrangements.
---
Lidar data acquisition and landscape archaeology for the Caribbean island of Montserrat
PI: Krysta Ryzewski
Institution: Wayne State University
Co-PI: Krysta Ryzewski
Institution: Wayne State University
Project Type: Analytics
Region: Caribbean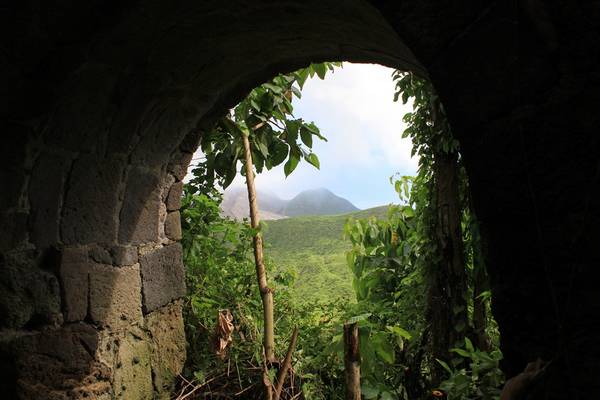 The Survey and Landscape Archaeology on Montserrat project began in 2010, and Drs. Ryzewski and Cherry have been conducting pedestrian survey for four field seasons. The dense vegetation and steep terrain of this island preclude intensive, systematic survey and ground visibility is extremely poor - even standing remains are often hidden by dense tropical forest vegetation. Through their SPARC project, they will begin to use airborne lidar data to map potential cultural landscape features and other anomalies in the Centre Hills region of the island and guide future prospection strategies. This work will generate essential diachronic data and provide the foundations for research on broader questions of long term land-use, settlement history, strategies for risk management, and consequences of migrations and colonization, enabling the researchers to develop new insights into Montserrat's past inhabitants and relationships with the wider Caribbean region. This research is conducted with the kind collaboration of the Montserrat Volcano Observatory and Montserrat National Trust.
---
The Gault Site 41BL323
PI: Dr. Michael Collins
Institution: University of Texas at Austin
Co-PI: Dr. Michael Collins
Institution: University of Texas at Austin
Project Type: Fieldwork
Region: North America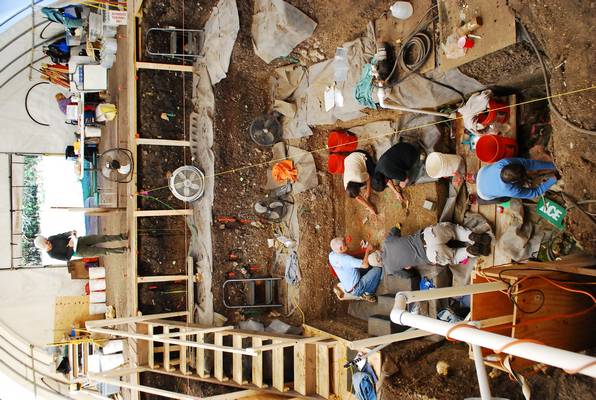 The Gault Site (421BL323) is a multi‐component site with virtually every interval in the regional prehistoric record represented. Deposits in different parts of the site result from various mixes of anthropic and geologic processes (fluvial, colluvial, aeolian) as well as pedogenesis. At this site, Dr. Michael Collins and Dr. Bruce Bradley will be collaborating with SPARC researchers to undertake high‐resolution scanning and photogrammetric documentation of an exposed stratigraphy in a 3-m thick section significant for its long archaeological record and particularly for the presence of a substantial pre-Clovis component , situated stratigraphically below Clovis and dated with OSL on aeolian grains from ca. 16,000 to 13,200. As is true of all sites claiming to have evidence for older‐than‐ Clovis occupation, Gault will be subjected to intense scrutiny, and supporting future independent research on the evidence is seen as essential by the co-PIs. Site formational processes are at the heart of the evidence for integrity of the stratigraphic section, with its pre-Clovis component underlying its Clovis component. Therefore the morphology and topography of the excavated area must be recorded carefully, as part of an effort to create the fullest and most detailed possible documentation of the site's stratigraphy. The results of this project will form the primary framework for integrating all of the broader project's geologic observations and sampling results as the analysis and reporting of this section proceeds. This research is supported by the National Science Foundation, Abell-Hanger Foundation, ExxonMobil Foundation, Archaeological Institute of America, Summerlee Foundation, and Texas Historical Foundation along with numerous individuals.
---
Developing GeoPACHA: Geospatial Platform for Andean Culture, History, and Archaeology
PI: Steven Wernke
Institution: Vanderbilt University
Co-PI: Steven Wernke
Institution: Vanderbilt University
Project Type: Analytics
Region: South America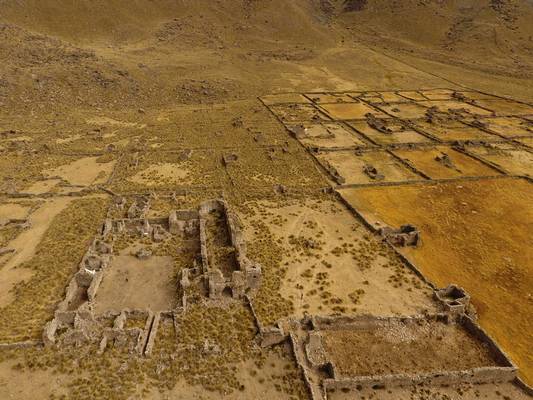 This project will contribute to the development of GeoPACHA (Geospatial Platform for Andean Colonial History and Archaeology), a geospatial database and interface for producing thematic and analytical maps, currently being created by the PIs with support of the NEH (award #HD-229071-15) and Mellon Foundation. The SPARC collaboration will support adding the ability to crowdsource the locations of previously unmapped reducciones in the territory of the Viceroyalty of Peru through "virtual archaeological survey" using high resolution satellite imagery. The project will focus on using free and open source software in creating the geospatial infrastructure, enhancing the reproducibility of the approach.
---