SPARC supports The Kurd Qaburstan Project 07/12/14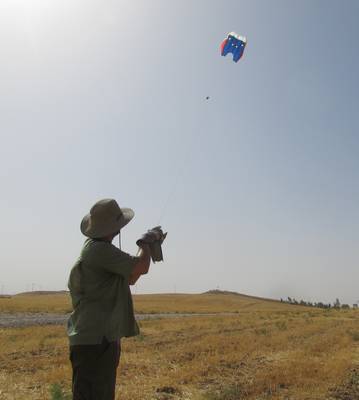 Drs. Creekmore and Schwartz are using geophysics and remote sensing to investigate the spatial distribution of architecture and infrastructure at Kurd Qaburstan, a 118 hectare second millennium BC urban center located outside Erbil, Northern Iraq. SPARC is supporting this work through the collection of aerial photography in order to create microtopographic maps to overlay with other datasets. With this data we are testing the hypothesis that despite having city walls enclosing areas comparable in size to Early Bronze Age (EBA) cities, Middle Bronze Age (MBA) cities were hollow, containing relatively small built-up areas alongside large areas of unbuilt space. This model has been suggested by scholars on the basis of excavations at various sites and interpretations of CORONA imagery at Kurd Qaburstan that identify large empty areas and relatively small built-up areas. If this hypothesis is supported it indicates that there were significant socio-political, economic, and demographic differences between the EBA and MBA city-states in Upper Mesopotamia. If this hypothesis is not supported then we should revise our interpretations of CORONA imagery at Kurd Qaburstan and other sites across Mesopotamia, and rethink the structure of MBA cities.
The Kurd Qaburstan Project is supported by the National Science Foundation (BCS-1156171), the National Geographic Society (9496-14), Johns Hopkins University, and the University of Northern Colorado.
PIs: Glenn Schwartz, Andrew Creekmore
Institutions: Johns Hopkins, University of Northern Colorado
Project Type: Fieldwork
Region: Near East
Created by: Rachel Opitz
---
Spring 2014 Funded Projects 02/15/14
We are proud to announce the first group of projects supported by SPARC Awards. Congratulations to all the PIs.
---
Spring 2014 Projects
Bosutswe Landscapes: Exploring early African towns through geophysics and photogrammetry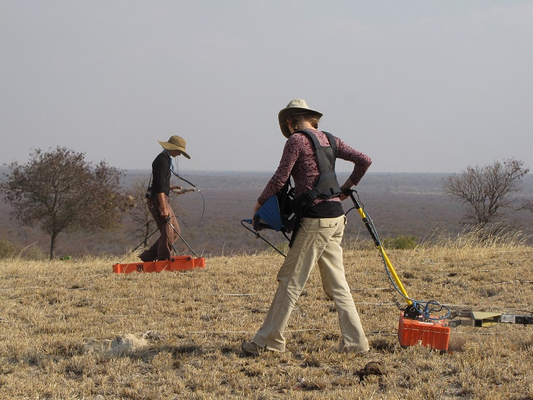 Drs. Klehm and Ernenwien will be using geophysical and airborne thermographic survey to study three small rural sites in Botswana, with the aim of expanding our understanding of the local social, political, and economic landscape around the polity site of Bosutswe, the central site for this area. Low-altitude aerial remote sensing of the hilltop site of Mmadipudi Hill, two small grounds sites (Queen's Site and Queen's House Site) is planned to try and detect subsurface features at known sites and identify new, unknown sites. This work will be complemented by on-the-ground geophysical methods (EMI, magnetometry, and GPR) to characterize the subsurface at known and newly discovered sites in order to understand their spatial layout. The end products from the geophysical and aerial remote sensing surveys will be integrated to understand intra-site spatial patterns and spatial relationships between sites in the region.
PI: Carla Klehm
Institution: Washington University in St. Louis
Co-PI: Eileen Ernenwein
East Tennessee State University
Project Type: Fieldwork
Region: Africa
---
Etruria Before and After the Roman Conquest. The Landscape of Vulci.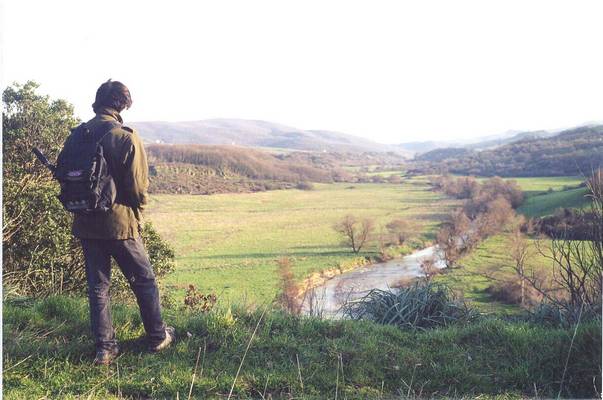 Over a thousand archaeological sites have been identified in the landscape around Vulci, located north of Rome in Italy through a variety of surveys and excavations. Through this SPARC supported project, researchers from SUNY Buffalo and Accademia Nazionale dei Lincei - Rome will be bringing this information, together with environmental and topographic data and aerial imagery, to bear in a new study of the territory, aiming to better understand the military, social, and economic organization of the pre-Roman landscape, and the Etruscan response to Roman invasion— a critical period currently understood mainly from a Roman perspectives— and the Roman changes to the territory after the conquest of Vulci. Integrating and analyzing these complex data, the project will investigate questions of continuity and change, the organization of the local rural economy, the influence of the natural environment, and the value of a landscape approach to the study of the region's social structures.
This research project is conducted with the kind cooperation of the Soprintendenza per i Beni Archeologici dell'Etruria Meridionale, the Soprintendenza per i Beni Archeologici della Toscana and the Riserva Naturale Selva del Lamone.
PI: Orlando Cerasuolo, Erin Warford, Stephen Dyson
Institution: SUNY Buffalo
Co-PI: Orlando Cerasuolo, Erin Warford, Stephen Dyson
Institution: SUNY Buffalo
Project Type: Analytics
Region: Mediterranean Europe
---
Lidar data acquisition and landscape archaeology for the Caribbean island of Montserrat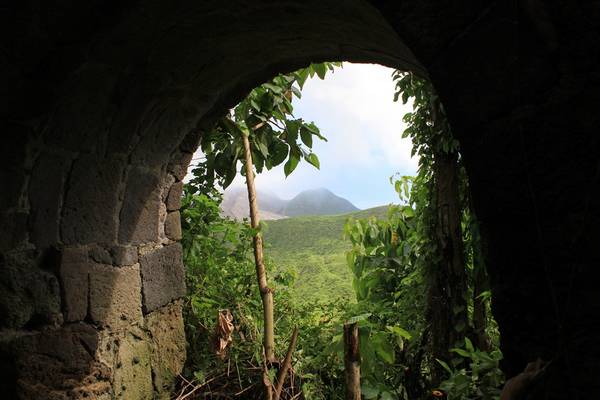 The Survey and Landscape Archaeology on Montserrat project began in 2010, and Drs. Ryzewski and Cherry have been conducting pedestrian survey for four field seasons. The dense vegetation and steep terrain of this island preclude intensive, systematic survey and ground visibility is extremely poor - even standing remains are often hidden by dense tropical forest vegetation. Through their SPARC project, they will begin to use airborne lidar data to map potential cultural landscape features and other anomalies in the Centre Hills region of the island and guide future prospection strategies. This work will generate essential diachronic data and provide the foundations for research on broader questions of long term land-use, settlement history, strategies for risk management, and consequences of migrations and colonization, enabling the researchers to develop new insights into Montserrat's past inhabitants and relationships with the wider Caribbean region.
This research is conducted with the kind collaboration of the Montserrat Volcano Observatory and Montserrat National Trust.
PI: Krysta Ryzewski
Institution: Wayne State University
Co-PI: John Cherry
Institution: Brown University
Project Type: Analytics
Region: Caribbean
---
The economic organization of a pre-contact Northwest Coast village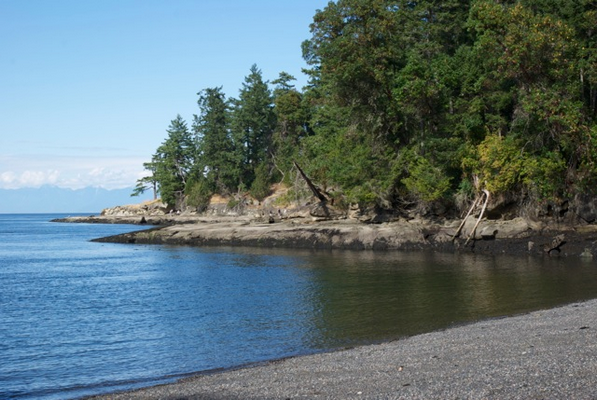 Patrick Dolan and Colin Grier will be using magnetometry survey to collect essential data on the organization of domestic space and households at the Dionisio Point Site in the Gulf Islands, British Columbia. This data will be used to support the broader study of economic indicators of household food production and consumption at a single plank house village in southwestern British Columbia. The SPARC supported phase of the project will generate baseline architectural and demographic data for this village by identifying hearths and other basic household features, part of a growing number of projects using geophysical research to investigate small-scale hunter-fisher-gatherer village economies and the development of social complexity.
This research is generously supported by NSF Grant No. 1062615 and an NSF-Doctoral Dissertation Research Improvement Grant No. 1342025
PI: Patrick Dolan
Institution: Washington State University
Co-PI: Colin Grier
Institution: Washington State University
Project Type: Fieldwork
Region: North America
---
Evaluating Competition Beween Chaco-Style Great Houses in the Southern Cibola Region of West-Central New Mexico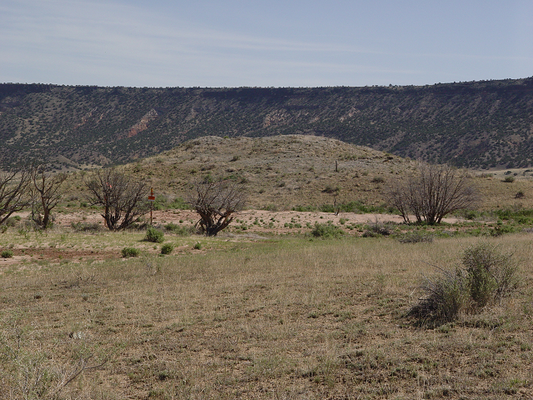 Kristin Safi's project aims to investigate the social mechanisms operating within great house community organization and inter-community interaction that served to integrate and differentiate multi-ethnic communities in the southern Cibola region of west central New Mexico. With SPARC support, she will collect geophysical and airborne thermographic survey data to identify key structures and better understand the organization of the Largo Gap great house. This data will help address the extent to which local great houses in the southern Cibola region maintain a suite of "Chaco" characteristics, or incorporate both Puebloan and Mogollon architectural conventions as a reflection of its multi-ethnic community constituents, with broader implications for our understanding of Chacoan great house communities in the American Southwest and the role of local, inter-community competition in structuring group formation and the negotiation of group identity within the increasingly heterogeneous social landscape of this region during the 11th century.
The Largo Gap Community Project is supported by the National Science Foundation through a Doctoral Dissertation Research Improvement Grant (#1340542), the National Geographic Society (Grant #9323-13), and a research grant by the Arizona Archaeological and Historical Society.
PI: Kristin Safi
Institution: Washington State University
Project Type: Fieldwork
Region: North America
---
Modeling Long-Term Water Management Strategies on the Irrigated Plain of Miān-āb, in the Khuzistan Province of Iran. Type of Application: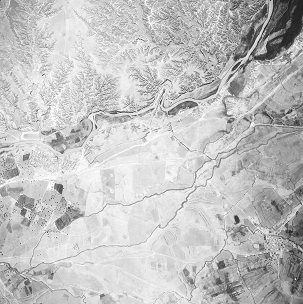 Mehrnoush Soroush's project attempts to understand the longue durée water management strategies on the irrigated landscape of Miān-āb, in the Khuzistan Province of Iran. Using historical aerial photographs and declassified Corona imagery she plans to create a historical DEM and carry out hydrology modeling to study the workings of a complicated irrigation system, which includes canals, dams, weirs, bridges, subterranean channels, and earthen enclosures, that extend over 4000 km2. The project aims to shed light on the dynamics of decision-making and community practices for the management of water resources of Miān-āb from antiquity until the onset of modern agricultural development. New insights into past irrigation and water management derived from this study have the potential to contribute to a more informed and sustainable strategy for the future of the landscape in Miān-āb.
PI: Mehrnoush Soroush
Institution: New York University
Project Type: Analytics
Region: Near East
---
A 3D Digital Collection and Virtual Exhibit for Santa Ana Tavela's Community Museum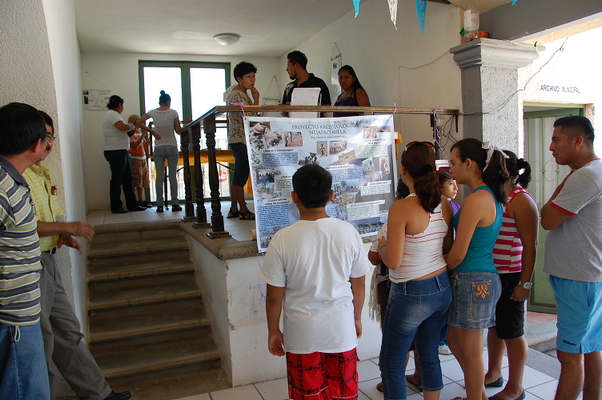 Stacie King will be developing a workflow and protocol to model and virtually display objects from a community museum collection in Santa Ana Tavela, Mexico, using structure from motion style photogrammetry and an open source, lightweight approach to virtual museums. This project aims to bring information about the collection to a wider audience and provide the local community with a stake in presentation and interpretation of their heritage, while fulfilling national requirements regarding stewardship of archaeological materials. The project explores issues of how well digital media enhances and democratizes access to physical artifact collections and serves as a means of digital repatriation.
PI: Stacie King
Institution: Glenn A. Black Laboratory for Archaeology, Indiana University
Project Type: Analytics
Region: North America
---
Created by: Rachel Opitz
---
Past SPARC Webinar: From photos to models. Strategies for using digital photogrammetry in your project 02/03/14
Adam Barnes and Katie Simon spoke at 11:00 CST on the 26th February 2014, providing detailed and practical information on using photogrammetric modeling in archaeology. Photogrammetry has rapidly gained popularity in archaeology as a quick, easy, and low-cost method for creating 3D models of objects, structures, sites, and landscapes. The combined effect of relatively low-cost hardware and software, increased computing power, and greater ease of data collection requirements make the method a very attractive option. So is close-range/structure from motion photogrammetry the right solution for your needs? This webinar serves to provide the basic knowledge needed to answer this question, including details on data capture and processing, product generation, and dissemination. The pros and cons of close-range photogrammetry will be discussed for a variety of project types, as well as recommendations for creating the most accurate and useful models for your applications. Analysis including documentation, 3D spatial analysis, change detection, classification, and site and feature prospecting will be covered. Enhanced presentation with additional materials and recordings coming soon!
---
Created by: Rachel Opitz
---