The Altiplano Agriculture and Communities Project
PI: BrieAnna Langlie
Institution: Binghamton University
Co-PI: BrieAnna Langlie
Institution: Binghamton University
Project Type: Analytics
Region: South America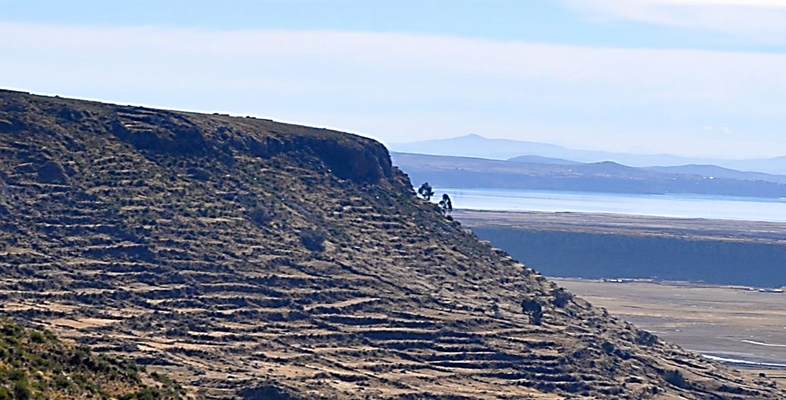 Dr. Brieanna Langlie is collaborating with the SPARC team to map and study past and present-day agricultural terraces in the Lake Titicaca Basin. This extensive landscape study is essential to Dr. Langlie's archaeological and ethnobotanical project in the to examine the past, present, and future of terrace agriculture in the Altiplano. The team is developing a GIS to integrate data on terrace configuration and location, relationships with regional archaeological settlements, and aspects of the local topography that may affect cultivation potential. Pinpointing regional processes of agricultural intensification is imperative to understanding the dynamic prehistory of the region, and answering larger anthropological questions about the motivations and consequences of agricultural intensification.
---
Reconstructing the Environment and Topography of the Forum Boarium in Rome
PI: Andrea Brock
Institution: University of Michigan
Co-PI: Andrea Brock
Institution: University of Michigan
Project Type: Analytics
Region: Mediterranean Europe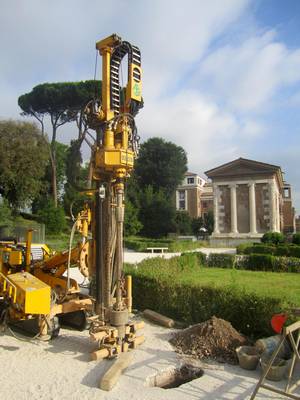 Together with SPARC researchers, Ms. Brock will use newly acquired data from her coring survey to build a digital model of the temple complex at Sant'Omobono (Rome, Italy) and the adjacent Tiber River harbor. By reconstructing the natural and built environment of this area, the team will explore the development of Rome's river harbor in the context of an emerging city. The modeling process will support research on the role of the environment and human adaptation in prehistoric urban systems, and the results will provide an effective way to communicate the new picture of the Forum Boarium.
---
Modeling Long-Term Water Management Strategies on the Irrigated Plain of Miān-āb, in the Khuzistan Province of Iran. Type of Application:
PI: Mehrnoush Soroush
Institution: New York University
Co-PI: Mehrnoush Soroush
Institution: New York University
Project Type: Analytics
Region: Near East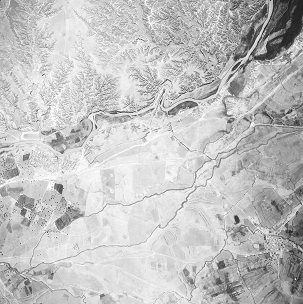 Mehrnoush Soroush's project attempts to understand the longue durée water management strategies on the irrigated landscape of Miān-āb, in the Khuzistan Province of Iran. Using historical aerial photographs and declassified Corona imagery she plans to create a historical DEM and carry out hydrology modeling to study the workings of a complicated irrigation system, which includes canals, dams, weirs, bridges, subterranean channels, and earthen enclosures, that extend over 4000 km2. The project aims to shed light on the dynamics of decision-making and community practices for the management of water resources of Miān-āb from antiquity until the onset of modern agricultural development. New insights into past irrigation and water management derived from this study have the potential to contribute to a more informed and sustainable strategy for the future of the landscape in Miān-āb.
---
Stagville Landscapes via LiDAR
PI: Anna Agbe-Davies
Institution: University of North Carolina, Chapel Hill
Co-PI: Anna Agbe-Davies
Institution: University of North Carolina, Chapel Hill
Project Type: Analytics
Region: North America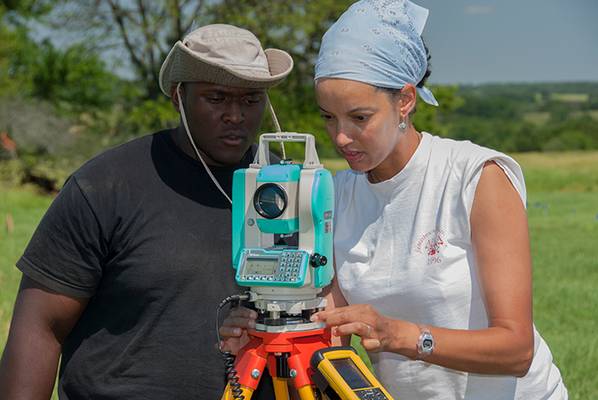 The Stagville Landscapes project will examine the nearly 20,000 acres of plantation lands owned by the Cameron family of North Carolina from 1776 through the middle of the 20th century. The project represents an important opportunity to examine a single plantation complex in its entirety. The results, based on a combination of LiDAR analyses and archival research, will contribute to our understanding of the social relations and human-environment relations that characterized plantations—networked spaces of labor.
---
Five Lands Geospatial Project
PI: Dr. Nicholas Carter
Institution: Harvard University
Co-PI: Dr. Nicholas Carter
Institution: Harvard University
Project Type: Analytics
Region: Central America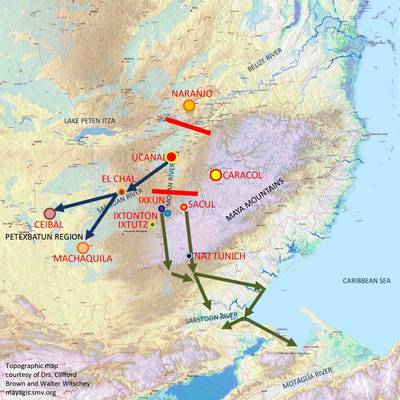 Dr. Carter, together with Ms. Santini and Mr. Davenport, will collaborate with SPARC researchers to study the relationships between terrain, routeways, and evolving settlement patterns in the Five Lands region during the Classic period of Maya culture history. The project will assess the relationships between intervisibility and visual position, travel cost, and regional settlement structure in a rugged yet highly interconnected landscape. Specifically, the locations chosen for the establishment of new capitals will be considered in light of existing settlements and the need for access to and control over travel routes that allow for participation in the trade of prestige goods. The team will acquire relevant topographic and land cover data, integrate information on the locations of known sites and economic connections, and carry out visibility and cost-surface analyses.
---
Measuring Household Economies in Iron Age Southwest Jordan: An Archaeological Case Study from Edomite Busayra
PI: Benjamin Porter
Institution: University of California, Berkeley
Co-PI: Benjamin Porter
Institution: University of California, Berkeley
Project Type: Fieldwork
Region: Near East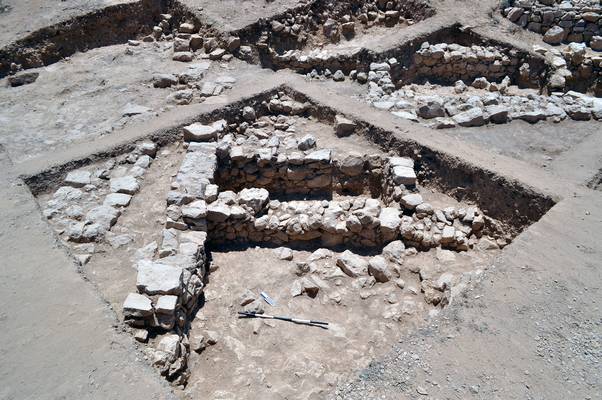 Anthropological archaeologists have long sought to document and explain how the economies of past societies responded to imperial rule. Scholars have paid particular attention to the ways indigenous economies reacted under the stress of imperial demands for tribute and market demands for new or more products. Producers, either on their own or with assistance from imperial sponsorship, could intensify the organization of their economies in order to increase output and meet these new demands. This project investigates questions of how producers in semi-arid zones create sustainable economies that meet their precarious subsistence requirements while achieving the demands of empires and new markets. In this project Dr. Porter will collaborate with SPARC researchers to carry out geophysical survey at Busayra to map sub-surface features in order to characterize the overall architectural layout of the settlement as well as identify domestic residences for additional sampling. The results of the geophysical survey will help target excavation, which in turn will concentrate on recovering inorganic and organic evidence from secure contexts in order to answer the project's principal research question concerning how household economies were reorganized, elucidating evidence for trends toward economic specialization to maximize output in a semi-arid environment. This research is supported by the Jordanian Department of Antiquities al-Hima (http://www.alhima-jo.org/en), American Center of Oriental Research (ACOR) in 'Amman, the University of California, Berkeley, and the University of California, Berkeley's Archaeological Research Facility.
---
Data-fusion of a multi-instrument geophysical survey of an Iron Age Iberian/Roman settlement
PI: Wendy Cegielski
Institution: Arizona State University
Co-PI: Wendy Cegielski
Institution: Arizona State University
Project Type: Analytics
Region: Mediterranean Europe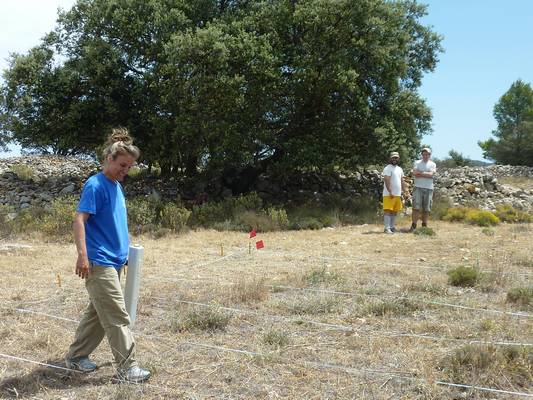 Wendy Cegielski (ASU), with co-PIs Justin Rego and Ignacio Grau-Mira will be collaborating with SPARC researchers to investigate the structure and organization of the urban, Iberian fortified settlement of Mariola in Eastern Spain. Mariola's occupation spans the 2 and 1 centuries BC, a period marking the first stage of Roman control of Eastern Iberia, before the direct implantation of Roman Towns in the 1 century AD. This project's The coPI's have collected a large, multi-instrument dataset including gradiometry data with almost full coverage of the site area supplemented by sampled conductivity and susceptibility data. The PIs will work with SPARC researchers to pursue advanced datafusion techniques and the integration of LiDAR imagery. The aim is to improve current methods for distinguishing features of interest on Iberian fortress sites, and to undertake a more elaborate analysis of the data available, to identify of household structures and other traces of the urban plan, and to interpret their incorporation of Roman and Iberian structural features. These results will be compared to the settlement plans of other Iberian fortresses in the region in order to increase our understanding of the process of Roman Imperialism in Iberia. We would like to acknowledge the University of Alicante Spain, the Museu Arqueològic Municipal in Alcoi Spain, Dr. Ignasi Grau-Mira, and the 2014 Mariola Field School as hosts and assistants with the geophysical survey. We also thank Geoscan Research and Dr. Lew Somers for technical assistance and supplies and Dr. Jay K. Johnson from the University of Mississippi for the geophysical instrumentation.
---