Geospatial Analytics at Gast Farm, a Multicomponent Site in the Upper Mississippi River Valley
PI: William Green
Institution: Beloit College
Co-PI: William Green
Institution: Beloit College
Project Type: Analytics
Region: North America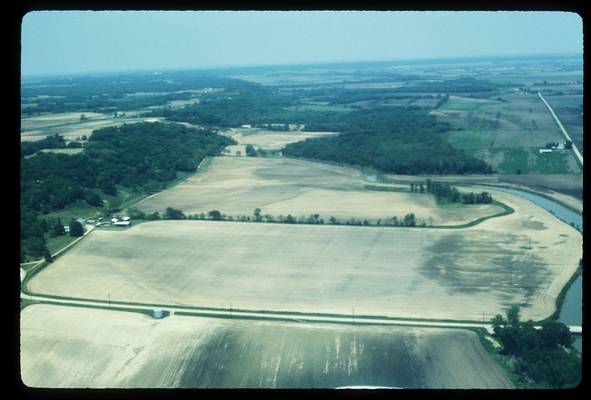 Drs. Green, Whelan, Doershuk, and Swanson will be collaborating with SPARC researchers to develop a GIS and integrate the diverse data collected through their ongoing investigation of Gast Farm, a 13-hectare prehistoric site complex located in southeast Iowa. This site is important for the understanding of Middle and Late Woodland settlements' spatial organization, ritual behavior, regional interaction, and social complexity. The project will bring together information from vertical and oblique air photos, airborne lidar data, surface survey, excavation and geophysical surveys. Students will be actively involved in this project, receiving training in GIS design and geospatial analysis.
---
Stagville Landscapes via LiDAR
PI: Anna Agbe-Davies
Institution: University of North Carolina, Chapel Hill
Co-PI: Anna Agbe-Davies
Institution: University of North Carolina, Chapel Hill
Project Type: Analytics
Region: North America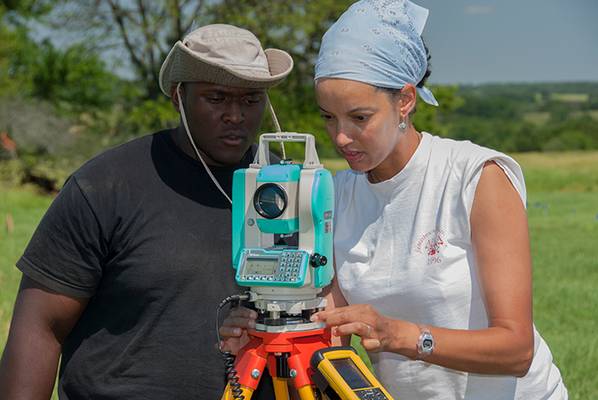 The Stagville Landscapes project will examine the nearly 20,000 acres of plantation lands owned by the Cameron family of North Carolina from 1776 through the middle of the 20th century. The project represents an important opportunity to examine a single plantation complex in its entirety. The results, based on a combination of LiDAR analyses and archival research, will contribute to our understanding of the social relations and human-environment relations that characterized plantations—networked spaces of labor.
---
Modeling Long-Term Water Management Strategies on the Irrigated Plain of Miān-āb, in the Khuzistan Province of Iran. Type of Application:
PI: Mehrnoush Soroush
Institution: New York University
Co-PI: Mehrnoush Soroush
Institution: New York University
Project Type: Analytics
Region: Near East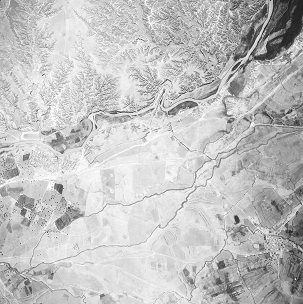 Mehrnoush Soroush's project attempts to understand the longue durée water management strategies on the irrigated landscape of Miān-āb, in the Khuzistan Province of Iran. Using historical aerial photographs and declassified Corona imagery she plans to create a historical DEM and carry out hydrology modeling to study the workings of a complicated irrigation system, which includes canals, dams, weirs, bridges, subterranean channels, and earthen enclosures, that extend over 4000 km2. The project aims to shed light on the dynamics of decision-making and community practices for the management of water resources of Miān-āb from antiquity until the onset of modern agricultural development. New insights into past irrigation and water management derived from this study have the potential to contribute to a more informed and sustainable strategy for the future of the landscape in Miān-āb.
---
Reconstructing the Environment and Topography of the Forum Boarium in Rome
PI: Andrea Brock
Institution: University of Michigan
Co-PI: Andrea Brock
Institution: University of Michigan
Project Type: Analytics
Region: Mediterranean Europe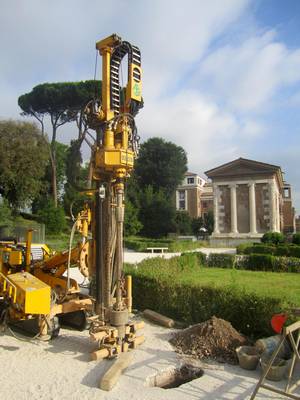 Together with SPARC researchers, Ms. Brock will use newly acquired data from her coring survey to build a digital model of the temple complex at Sant'Omobono (Rome, Italy) and the adjacent Tiber River harbor. By reconstructing the natural and built environment of this area, the team will explore the development of Rome's river harbor in the context of an emerging city. The modeling process will support research on the role of the environment and human adaptation in prehistoric urban systems, and the results will provide an effective way to communicate the new picture of the Forum Boarium.
---
Vulci 3000
PI: Dr. Maurizio Forte
Institution: Duke University
Co-PI: Dr. Maurizio Forte
Institution: Duke University
Project Type: Fieldwork
Region: Mediterranean Europe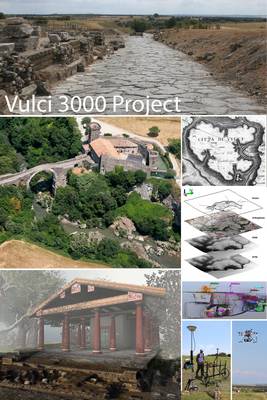 Vulci 3000 is a multidisciplinary project of archaeological research, training and digital communication focused on the Etruscan site of Vulci in central Italy. At many Etruscan sites archaeological research has focused on the necropoleis and funerary contexts. This research orientation has broadly led to a mystical image of Etruscan cities, primarily understood as "cities of dead" rather than living cities, complex settlements and social organisms. At Vulci, the Vulci 3000 Project will be pursuing an alternative line of research, focused on the organization of the ancient territory, population, and city plans – the living city. The research, to be carried out over five years will focus on the diachronic relationships between the ancient city and its landscape, and the organization of the urban center, will provide a different view of urbanism in central Italy, as Vulci emerges as a city is transformed through encounters with neighboring cultures and an expanding Roman state . Dr. Maurizio Forte and Dr. Nevio Danelon will collaborate with SPARC PIs to undertake topographic and architectural survey through terrestrial laserscanning, data that will aid in the contextualization and analysis of previously collected geophysical survey data, and form an integral part of the multi-source dataset supporting the project's larger research agenda. The collaborative research project supported through SPARC will emphasize the analysis and interpretive characterization of the TLS data, pursuing innovative ways to use this type of data to support archaeological interpretation within an integrated multi-sensor dataset. Archaeological data post-processing for Vulci is supported by the Bass connection grant (Duke University) and by the research team of the Dig@Lab and Media+Art and Sciences (Duke University). A new endowment for archaeological fieldwork recently established in the Department of Classical Studies (Duke) will partially support the project for the next three years.
---
Bosutswe Landscapes Regional Survey: Building a Predictive GIS Model of Archaeological Sites in the African Interior
PI: Carla Klehm
Institution: Washington University in St. Louis
Co-PI: Carla Klehm
Institution: Washington University in St. Louis
Project Type: Analytics
Region: Africa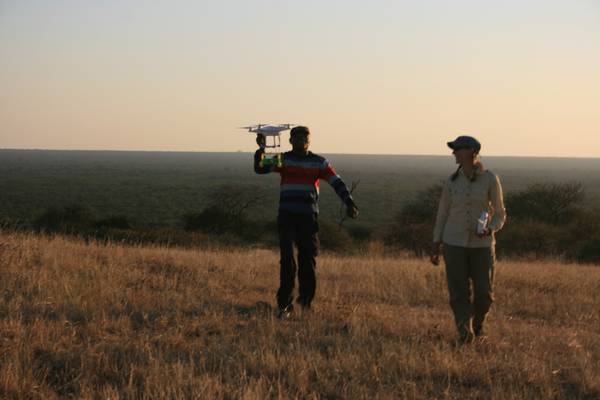 (Image credit: Mica Jones) The Bosutswe Landscapes Regional Survey (BosLand) began in 2014 to works towards a better understanding of the precolonial cities and kingdoms that arise in the African interior around the 1st millennium AD. This project focuses on building a GIS to integrate extensive, newly acquired, satellite imagery for the study region with data collected from previously collected geophysical and close-range aerial data. The project's GIS will also bring together information on sites with that on local water systems. The project also aims to develop a predictive model for sites in other nearby areas. The PI (Klehm) would like to acknowledge the DigitalGlobe Foundation for their support in the upcoming project through an Imagery Grant. The SPARC Analytics project uses, in part, previously collected survey and excavation data in 2014. To this effect, the PI would also like to acknowledge the support of East Tennessee State University (under a RDC Major Research Grant) and, jointly, the Center for Advanced Spatial Technologies at University of Arkansas and National Science Foundation (through a SPARC Fieldwork Grant). The geophysical component of this previous field research was led by Dr. Eileen Ernenwein East Tennessee State University, the aerial survey by Katie Simon at University of Arkansas, under the direction of Carla Klehm and with archaeological assistance from the University of Botswana and the National Museum of Botswana. The 2014 data were collected under Republic of Botswana Ministry of Environment, Wildlife, and Tourism Permit EWT8/36/4XXV(62).
---
Malthi Mapping and Digitization Project
PI: Rebecca Worsham
Institution: UNC Chapel Hill
Co-PI: Rebecca Worsham
Institution: UNC Chapel Hill
Project Type: Fieldwork
Region: Mediterranean Europe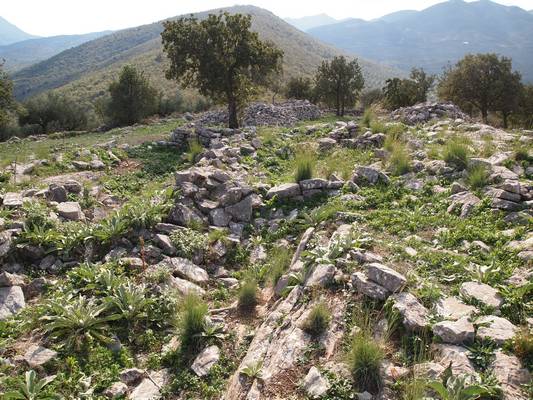 Malthi provides a nearly unique example of a fully excavated Middle Hellenic (MH) settlement. The excavated remains include a series of houses, storage facilities, entrance ways, and possible public architecture, enclosed by a settlement wall. Malthi is perhaps the first MH site at which a major restructuring of the settlement architecture was observed, as proposed by Valmin. The PIs research focuses on the socio-cultural motivations for the decision to make substantial revisions to the urban layout, as well as impacts on the life of the settlement and the surrounding area. PIs Rebecca Worsham, Prof. Donald Haggis, and Prof. Michael Lindblom will be collaborating with SPARC researchers to produce an accurate and analysis-ready plan of the exposed standing remains and a digital elevation model (DEM) of the settlement at Malthi, using a combination of scanning and structure from motion techniques. This work in embedded in a larger project, and aims to reconsider the architecture of the site including prior identifications of room types (by Valmin), and to attempt to identify coherent buildings. This improved survey, mapping and interpretation exercise will support a rethinking about the settlement's organization, and re-organization, as a whole. The production of a local DEM of the site will aid in a consideration of access routes and forms a starting point for establishing the role of Malthi in the larger Soulima Valley network, which may function as a major corridor. This research is supported by the Institute for Aegean Prehistory (INSTAP), the Swedish Institute at Athens, the Univeristy of Uppsala, and the University of North Carolina at Chapel Hill. .
---