Apply for SPARC Spring - Summer2017 Awards - November 19th Deadline 09/25/16
Applications for SPARC Spring - Summer 2017 Season are now open. We are accepting applications for projects in the "Data & Analytics" and "Archiving & Publication" categories. The target dates for these projects are March- August 2017. We are currently available for pre-application consultations and we encourage you to contact us by email at sparc@cast.uark.edu to discuss your project idea. Applications can be submitted through the program website: http://sparc.cast.uark.edu. The application deadline is 19 November 2016 - coming up soon!
Created by: Rachel Opitz
---
Congratulations to the SPARC Award Recipients for Winter 2016-2017 07/19/16
Since 2014 the SPARC Program, based at the University's Center for Advanced Spatial Technologies (CAST), has helped archaeological researchers use geospatial methods and technologies in their work. To date, SPARC has supported over a dozen projects around the globe, selected through a competitive Awards program. In Winter 2016-2017 SPARC will collaborate with four new projects, undertaking fieldwork projects in the around Africa and the Near East and a lab-based analysis of landscapes and routeways in Anatolia. We are proud to announce the next group of projects supported by SPARC Awards. Congratulations to all the project leaders!
---
Modeling Royal Architecture at Sans Souci, Haiti: 3D Scanning and Photogrammetry at a UNESCO World Heritage Site
---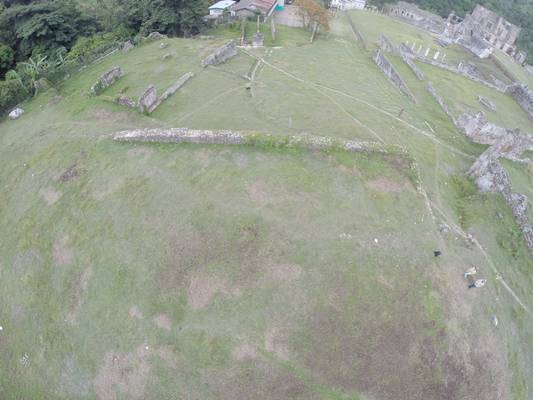 CAST researchers will be collaborating with Dr. Monroe and Mrs. Rocourt to collect new 3D scanning and photogrammetric data of the standing architecture at San Souci, Haiti to generate a high resolution architectural and topographic plan of the site. The collection of this data is crucial to the PIs examination of the architecture of power in the short-lived Kingdom of Haiti (1811-1820), which emerged in the years following the Haitian Revolution. The new project builds on an earlier program of geophysical survey centered on the main palace, and supports the completion of the preliminary study of the site, generating baseline data with which to begin to ask broader questions about the organization of space at this important and under-studied site, and the social dynamics expressed and created by the spatial arrangements.
PI: Cameron Monroe
Institution: University of California – Santa Cruz
Co-PI: Monique Rocourt
Instituion: Institut de Sauvegarde du Patrimoine National
Region: Caribbean
Mapping the growth of land-route networks across Anatolia
---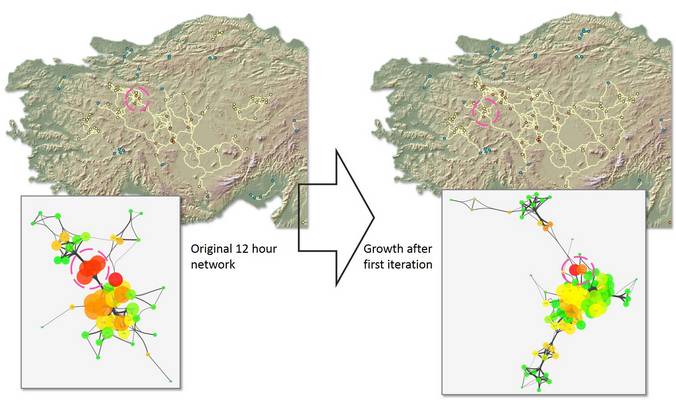 Mr. Stephens will collaborate with the CAST team to undertake high resolution path modeling and network analysis to investigate routeways emerging and in use in Anatolia in the Early Iron Age (ca. 1100-800 BCE), following the collapse of the Hittite state ca. 1200 BCE. This work will support the PIs ongoing research that seeks to understand the complex web of relationships that developed across Iron Age Anatolia through an integrated study of possible land-routes determined by topography and principles derived from network analysis. The results of the project will shed light on territorial issues of state formation and test the effects of large, dominant centers on the arrangement of evolving transportation networks.
PI: Lucas Stephens
Institution: University of Pennsylvania
Project Type: Analytics
Region: Near East
Turning the Landscape into a Stela: The Mechanics of Egyptian Royal Rock Inscriptions
---
Ms. Thum will collaborate with researchers from CAST to create detailed and georeferenced 3D models of Egyptian inscriptions carved into the stone and their immediately surrounding landscapes in a variety of locations in the Middle East and North Africa that fall within the sphere of Egyptian influence. Through this analysis the research team will investigate potential cultural, religious, and military motivations behind the placement of living-rock monuments on particular outcrops and in the wider landscapes around them and to assess whether spatial language within the texts of living-rock monuments might have played a role in articulating their positions in the landscape.
This project gratefully acknowledges the support of the Council of American Overseas Research Centers (CAORC), the Andrew W. Mellon Foundation, the American Research Center in Egypt (ARCE), and the United States Department of State Bureau of Educational and Cultural Affairs.
PI: Jennifer Thum
Institution: Brown University
Co-PI: Parker Van Valkenburgh
Instituion: Brown University
Region: Near East and North Africa
FUNDED: Architectural Sequences in the Shire Region
---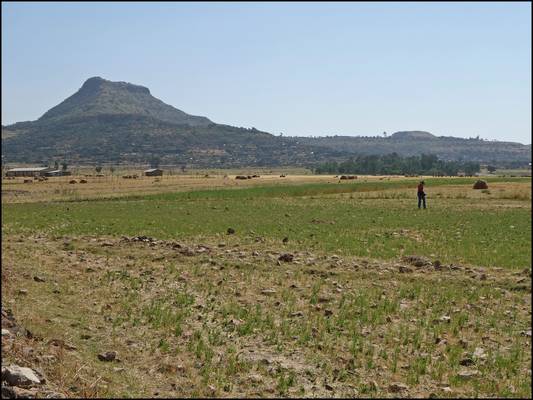 Together with SPARC researchers, Drs. Wendrich and Barnard and Ms. Moy will undertake geophysical survey and analysis of archaeological remains dating to the Aksumite Period across an occupation area around the sites of Mai Adrasha and Mezebar Adimenabr (Ethiopia). The material culture of this period and region is relatively unknown, and the results of the project will provide essential basic archaeological data. The team plans to focus their investigations on the variability of domestic architecture. Patterns and distributions of domestic architecture types will be used to elucidate differences in identity or activities within the context of a community developing new agricultural practices and in the process of urbanization.
PI: Willeke Wendrich
Institution: University of California – Los Angeles
Co-PI: Hans Barnard and Rachel Moy
Instituion: University of California – Los Angeles
Region: Africa
Created by: Rachel Opitz
---
Application deadline extended for winter 2016 / spring 2017 projects - now May 23 05/04/16
The application deadline for winter 2016 / spring 2017 projects has been extended to May 23. Contact us at sparc@cast.uark.edu to discuss an application.
Created by: Rachel Opitz
---