SAA Forum on Diverse Digital Archaeologies 03/18/15
Members of the SPARC team will be participating in the "Diverse Digital Archaeologies" Forum at the SAA Annual Meeting on Thursday morning, April 16th 2015, in San Francisco. This is a CAA-NA and DDIG sponsored event. The moderators will be Rachel Opitz and Joshua Wells and discussants will be Michael Ashley, Lisa Fischer, Douglas Gann, Timothy Goddard, Shawn Graham, Sarah Kansa, Francis McManamon, Katy Meyers Emery, Eric Poehler, Maria Raviele, Heather Richards-Rissetto, and Ash Scheder Black.
Diverse Digital Archaeologies - A CAA-NA & DDIG event
The Digital Archaeology community is growing. The methods, practices and research activities drawing on and contributing to the domain continue to expand, including everything from geophysical surveys to agent based modeling to text mining to ontology development to multimedia presentations of public heritage projects. This forum takes advantage of the diversity and breadth of interests of the digital archaeologists present at the SAA to exchange ideas and discuss key developments and new directions.
In this forum discussants will briefly (10 minutes) present their digital archaeology research and articulate how their work contributes to the broader domain. Presentations will be followed by a general discussion of the advantages and challenges of the diversity of digital archaeology, focusing on ways to bring together digital archaeologists working on different types of projects and promote communication. This forum aims to create the foundations for ongoing conversation between various specialists, interest groups and stakeholders within the SAA, CAA and the Digital Archaeology community at large.
For more information see the SAA conference website .
Created by: Rachel Opitz
---
PAST WORKSHOP: 3D Data Capture and Integration Workshop at UBC Vancouver 03/11/15
SPARC is supporting an intensive, hands-on two day workshop at UBC Vancouver, March 12-13, 2015. During this workshop participants will learn how to use Structure from Motion techniques to create 3D models, perform basic analysis of the resulting models, and present them on the web. This workshop is designed for archaeologists, but may be of interest to museum professionals, artists, and anyone interested in digital 3D technologies. For more information see http://tinyurl.com/mdo3f36.
Created by: Rachel Opitz
---
SPARC Awards for Spring and Summer 2015 02/23/15
We are proud to announce the third group of projects supported by SPARC Awards. These projects will take place throughout spring and summer 2015. Congratulations to all the PIs.
---
Data-fusion of a multi-instrument geophysical survey of an Iron Age Iberian/Roman settlement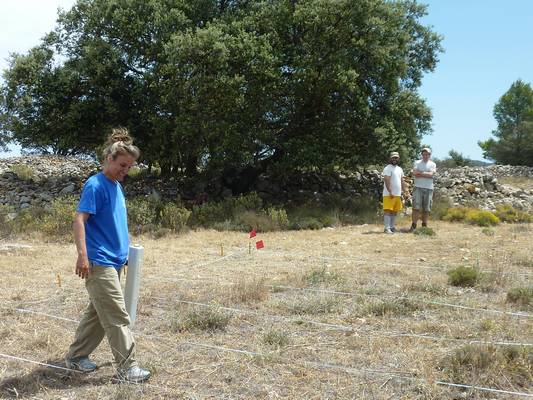 Wendy Cegielski (ASU), with co-PIs Justin Rego and Ignacio Grau-Mira will be collaborating with SPARC researchers to investigate the structure and organization of the urban, Iberian fortified settlement of Mariola in Eastern Spain. Mariola's occupation spans the 2 and 1 centuries BC, a period marking the first stage of Roman control of Eastern Iberia, before the direct implantation of Roman Towns in the 1 century AD. This project's The coPI's have collected a large, multi-instrument dataset including gradiometry data with almost full coverage of the site area supplemented by sampled conductivity and susceptibility data. The PIs will work with SPARC researchers to pursue advanced datafusion techniques and the integration of LiDAR imagery. The aim is to improve current methods for distinguishing features of interest on Iberian fortress sites, and to undertake a more elaborate analysis of the data available, to identify of household structures and other traces of the urban plan, and to interpret their incorporation of Roman and Iberian structural features. These results will be compared to the settlement plans of other Iberian fortresses in the region in order to increase our understanding of the process of Roman Imperialism in Iberia.
We would like to acknowledge the University of Alicante Spain, the Museu Arqueològic Municipal in Alcoi Spain, Dr. Ignasi Grau-Mira, and the 2014 Mariola Field School as hosts and assistants with the geophysical survey. We also thank Geoscan Research and Dr. Lew Somers for technical assistance and supplies and Dr. Jay K. Johnson from the University of Mississippi for the geophysical instrumentation.
PIs: Wendy Cegielski (ASU), with co-PIs Justin Rego and Ignacio Grau-Mira
Institution: Arizona State University and University of Alicante
Project Type: Anayltics
Region: Mediterranean Europe
---
Understanding Rejolladas and Examining their Potential for Predicting Settlement Location at Tahcabo, Yucatán, México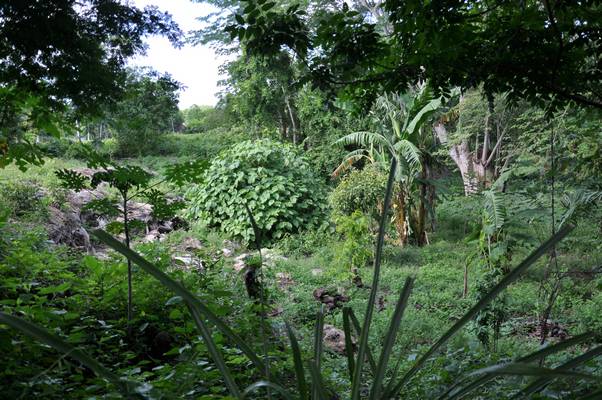 Professor Patricia McAnany and Maia Dedrick of UNC Chapel Hill and Dr. Adolfo-Iván Batún-Alpuche (AGEY) will be collaborating with SPARC researchers to seeks to identify the size and distribution of rejolladas (limestone solution sinkholes) on commonly held ejido land surrounding the town of Tahcabo, Yucatán, México. Rejolladas are significant landscape features because they generally contain deep soils and are characterized by high humidity, in contrast to their surroundings, characterized by shallow surface soils that mean that in northern Yucatán many culturally important tree crops—such as cacao—can only be grown in rejolladas. Further, this difference in soils means that long occupational sequences and information on changes in land use and crop regimes will likely come from rejolladas rather than shallow surface excavations. In this project the collaborators will use remote sensing data to identify and characterize the rejolladas in the area around Tahcabo and to use the results of the mapping exercise to construct a predictive model of settlement location. Further study will examine the attractiveness of rejolladas, and whether such attractiveness was spatially or temporally contingent. The research will also support archaeobotanical and ethnobotanical research by the co-PIs.
PIs: Professor Patricia McAnany and Maia Dedrick and Dr. Adolfo-Iván Batún-Alpuche
Institutions: UNC Chapel Hill and AGEY
Project Type: Analytics
Region: Central America
---
Malthi Mapping and Digitization Project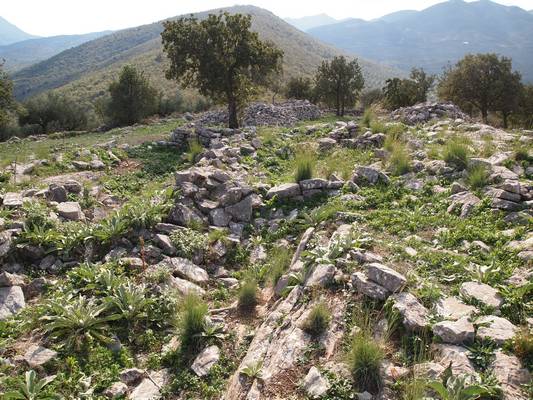 Malthi provides a nearly unique example of a fully excavated Middle Hellenic (MH) settlement. The excavated remains include a series of houses, storage facilities, entrance ways, and possible public architecture, enclosed by a settlement wall. Malthi is perhaps the first MH site at which a major restructuring of the settlement architecture was observed, as proposed by Valmin. The PIs research focuses on the socio-cultural motivations for the decision to make substantial revisions to the urban layout, as well as impacts on the life of the settlement and the surrounding area. PIs Rebecca Worsham, Prof. Donald Haggis, and Prof. Michael Lindblom will be collaborating with SPARC researchers to produce an accurate and analysis-ready plan of the exposed standing remains and a digital elevation model (DEM) of the settlement at Malthi, using a combination of scanning and structure from motion techniques. This work in embedded in a larger project, and aims to reconsider the architecture of the site including prior identifications of room types (by Valmin), and to attempt to identify coherent buildings. This improved survey, mapping and interpretation exercise will support a rethinking about the settlement's organization, and re-organization, as a whole. The production of a local DEM of the site will aid in a consideration of access routes and forms a starting point for establishing the role of Malthi in the larger Soulima Valley network, which may function as a major corridor.
This research is supported by the Institute for Aegean Prehistory (INSTAP), the Swedish Institute at Athens, the Univeristy of Uppsala, and the University of North Carolina at Chapel Hill. .
PIs: Rebecca Worsham, Prof. Donald Haggis, and Prof. Michael Lindblom
Institution: UNC Chapel Hill and University of Uppsala
Project Type: Fieldwork
Region: Mediterranean Europe
---
The Gault Site 41BL323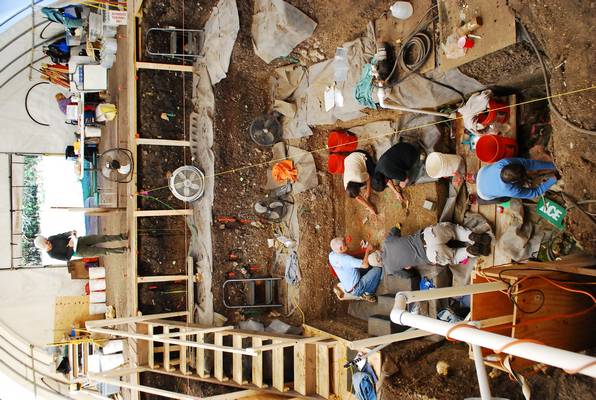 The Gault Site (421BL323) is a multi‐component site with virtually every interval in the regional prehistoric record represented. Deposits in different parts of the site result from various mixes of anthropic and geologic processes (fluvial, colluvial, aeolian) as well as pedogenesis. At this site, Dr. Michael Collins and Dr. Bruce Bradley will be collaborating with SPARC researchers to undertake high‐resolution scanning and photogrammetric documentation of an exposed stratigraphy in a 3-m thick section significant for its long archaeological record and particularly for the presence of a substantial pre-Clovis component , situated stratigraphically below Clovis and dated with OSL on aeolian grains from ca. 16,000 to 13,200. As is true of all sites claiming to have evidence for older‐than‐ Clovis occupation, Gault will be subjected to intense scrutiny, and supporting future independent research on the evidence is seen as essential by the co-PIs. Site formational processes are at the heart of the evidence for integrity of the stratigraphic section, with its pre-Clovis component underlying its Clovis component. Therefore the morphology and topography of the excavated area must be recorded carefully, as part of an effort to create the fullest and most detailed possible documentation of the site's stratigraphy. The results of this project will form the primary framework for integrating all of the broader project's geologic observations and sampling results as the analysis and reporting of this section proceeds.
This research is supported by the National Science Foundation, Abell-Hanger Foundation, ExxonMobil Foundation, Archaeological Institute of America, Summerlee Foundation, and Texas Historical Foundation along with numerous individuals.
PIs: Dr. Michael Collins and Dr. Bruce Bradley
Institutions: University of Texas at Austin and Texas State University
Project Type: Fieldwork
Region: North America
---
Vulci 3000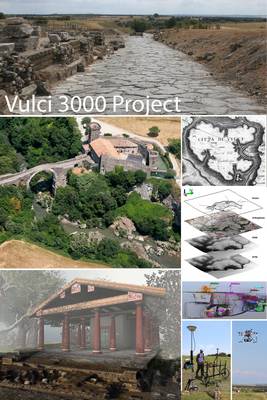 Vulci 3000 is a multidisciplinary project of archaeological research, training and digital communication focused on the Etruscan site of Vulci in central Italy. At many Etruscan sites archaeological research has focused on the necropoleis and funerary contexts. This research orientation has broadly led to a mystical image of Etruscan cities, primarily understood as "cities of dead" rather than living cities, complex settlements and social organisms. At Vulci, the Vulci 3000 Project will be pursuing an alternative line of research, focused on the organization of the ancient territory, population, and city plans – the living city. The research, to be carried out over five years will focus on the diachronic relationships between the ancient city and its landscape, and the organization of the urban center, will provide a different view of urbanism in central Italy, as Vulci emerges as a city is transformed through encounters with neighboring cultures and an expanding Roman state . Dr. Maurizio Forte and Dr. Nevio Danelon will collaborate with SPARC PIs to undertake topographic and architectural survey through terrestrial laserscanning, data that will aid in the contextualization and analysis of previously collected geophysical survey data, and form an integral part of the multi-source dataset supporting the project's larger research agenda. The collaborative research project supported through SPARC will emphasize the analysis and interpretive characterization of the TLS data, pursuing innovative ways to use this type of data to support archaeological interpretation within an integrated multi-sensor dataset.
Archaeological data post-processing for Vulci is supported by the Bass connection grant (Duke University) and by the research team of the Dig@Lab and Media+Art and Sciences (Duke University). A new endowment for archaeological fieldwork recently established in the Department of Classical Studies (Duke) will partially support the project for the next three years.
PIs: Dr. Maurizio Forte and Dr. Nevio Danelon
Institutions: Duke University
Project Type: Fieldwork
Region: Mediterranean Europe
---
Created by: Rachel Opitz
---